Advisory
Identify and align your impact strategy, solutions and messaging with your campaign goals.

Activation
Immediately activate your predisposed customers or viewers with a single click by embedding, sharing & strategically distributing your easily customizable +Impact Hub™ or +Bot™.

Analytics
Utilize concrete behavioral data and impact insights from our proprietary +Impact Data Dashboard for Sustainability & ESG reporting, investors/sponsors, and informing marketing strategy.

The +Impact HubTM is giving people really simple ways to do something. It's really bringing the message home for #RaiseTheRoof and everything we're trying to do with the film. I am so grateful that we found you!
– Colin Gray, Award-Winning Writer, Director & Producer, GRAiNEY PICTURES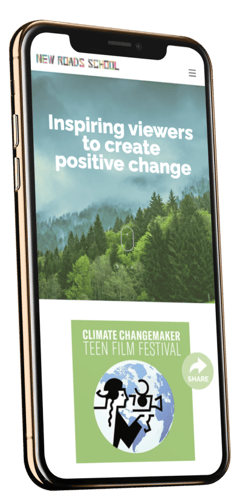 You've inspired consumers & audiences.
Our

+Impact Hub™

and

+Bot™

amplify your message, extend your impact and provide concrete analytics.
Plus Media Solutions is changing the world —
one click at a time.
Don't let moments of inspiration go to waste. We make sure customers and audiences can take genuine action on social and environmental issues during the brief window of opportunity where they are most captivated.
See What Plus Media Solutions Can Do for You