+Media Solutions is changing the world — one click at a time.

Our mission is to ensure all stakeholders can take genuine action on social and environmental issues. We strengthen engagement with purpose-driven campaigns and initiatives by amplifying the message, activating audiences and measuring the impact.
Through custom-built +Impact HubsTM, +Media enables brands, events, and media to engage their target audiences with purpose-driven actions that achieve campaign goals and strengthen brand loyalty while making the world a better place to live.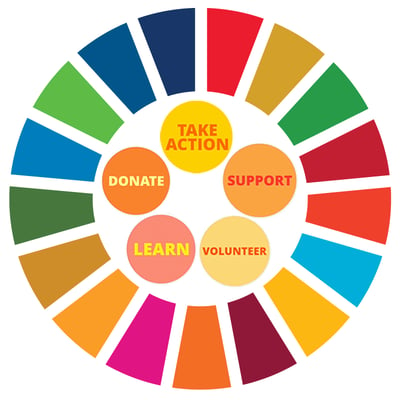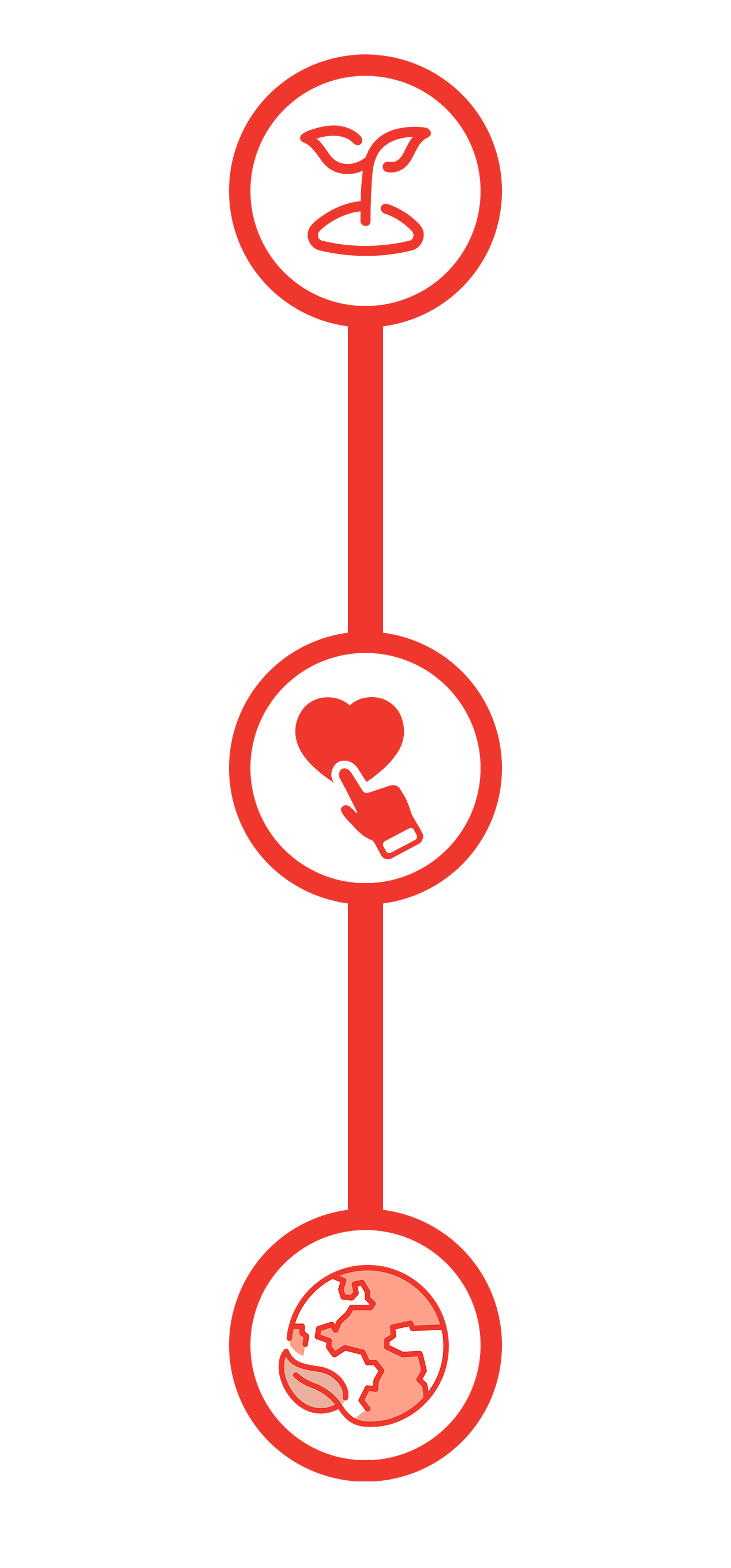 We move consumers from inspiration to impact.
Until now, there has been no easy way for individuals to take action once they've been inspired by a product or content.
+Media bridges this gap between interest and action, seamlessly bringing people — whether watching, experiencing, or buying — with a single click to a hub of solutions that generate positive impact. Our customized +Impact Hubs frame these vetted and curated solutions according to the United Nations Sustainable Development Goals.
Our +Impact HubTM, a tech-enabled MarComm solution, goes beyond that of traditional campaigns with real impact measurement. Now you can know exactly what your +HubTM users do once they've been inspired thanks to +Media's proprietary behavioral analytics.
We're a female-led public benefit corporation with decades of experience in cause marketing, sustainability, ESG, impact investing, philanthropy, and tech.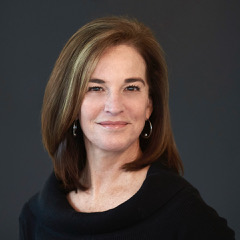 Julie Davitz
Founder & CEO
she / her / hers
Julie Davitz is an internationally recognized impact leader. Prior to founding Plus Media Solutions, Inc., she was the Head of Impact Solutions for BNP Paribas/Bank of the West, the 8th largest private bank in the world, where she was responsible for developing the bank's strategic wealth efforts towards sustainability and impact.
She had her own global consulting firm and worked with hundreds of organizations from the US to India to Africa. Her perspective and deep experience with nonprofits, for-profit companies and UHNW philanthropists and investors have led to her being an in-demand speaker and panel participant at major conferences. Julie recognizes the urgency of interest, the rise in viable solutions and the technological delivery mechanisms. Her vision is to connect these three to offer scalable actions in order to address the 17 UN Sustainable Development Goals.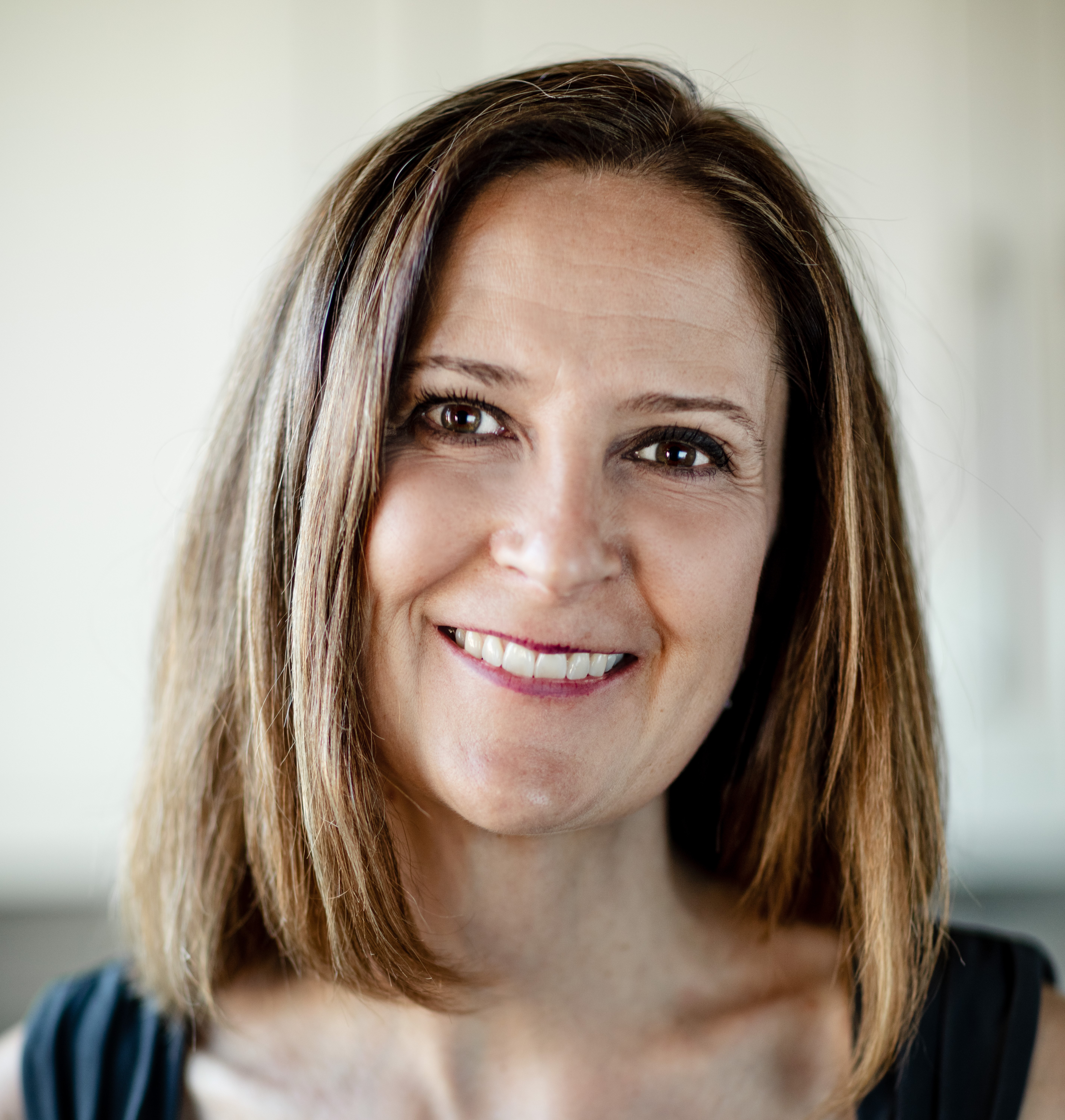 Sarah Henderson, CHMM, SEA
Chief Operating Officer
she / her / hers
Sarah Henderson is a certified sustainability professional, product innovator and entrepreneurial leader. Prior to joining Plus Media Solutions, she provided business analytics to the largest agencies in the US government, bridging the gap between functional requirements and software solutions to build successful multi-million dollar programs.
Her experience developing the federal government's efforts toward safe and sustainable management of hazardous assets has shown her the importance of engaging communities through technology. Sarah's vision is to guide businesses and media towards solutions that support their business goals, protect the planet and provide social impact.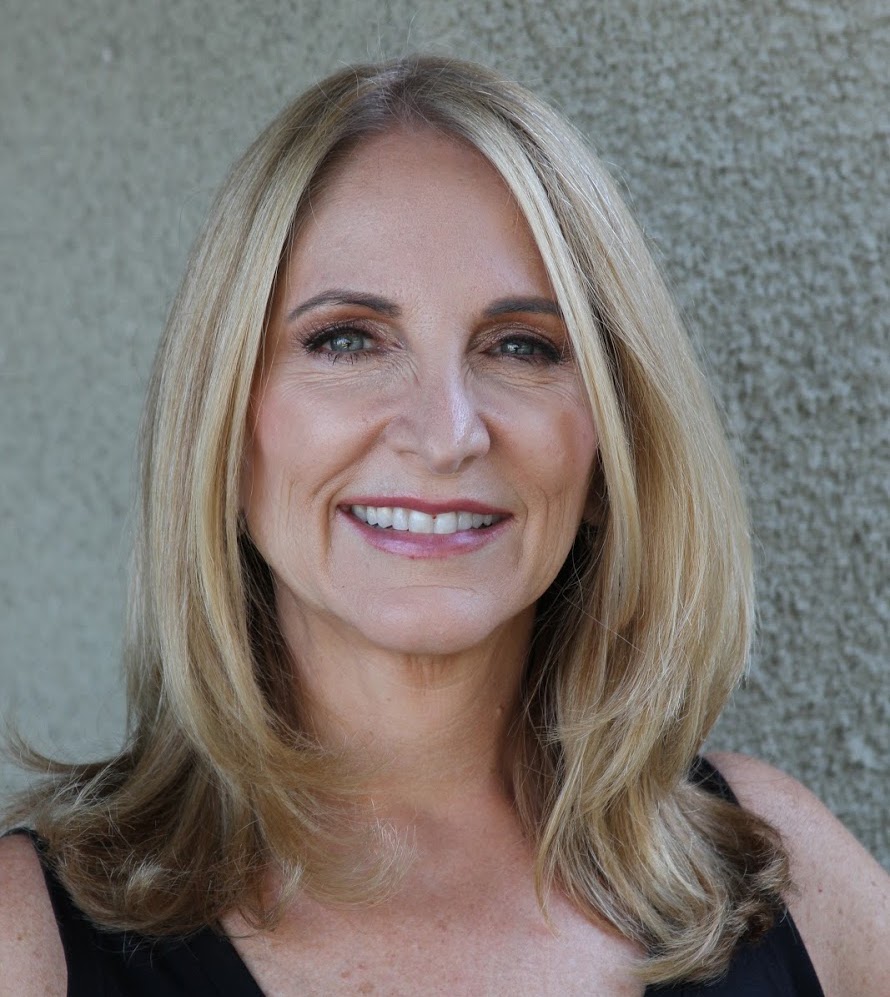 Elaine Bogart
Chief Financial Officer
she / her / hers
Elaine Bogart is a highly credentialed and proven chief financial officer with deep expertise in media and entertainment, technology, and high-growth and international finance landscapes. She is an innovative cross-functional thinker and a collaborative, inspiring leader who understands the global business landscape.
Elaine is passionate about developing successful, financially sound companies. Prior to joining Plus Media Solutions, Elaine served as the CFO for Mojix, Inc., a SaaS company for which she led a global finance and operations team across six countries. The Seibo CEO (now part of 4Wall Entertainment) recruited her to lead all finance operations. For Fullscreen, Inc., she delivered profitability during a period of enormous and rapid growth.
As a consultant, Elaine has created entire, ground-up systems to ensure compliance, implemented best-practice fiscal and fraud-prevention procedures, and created systems to provide companies with financial reporting and actionable metrics. She is a member of Chief, a private membership network focused on connecting and supporting women executive leaders.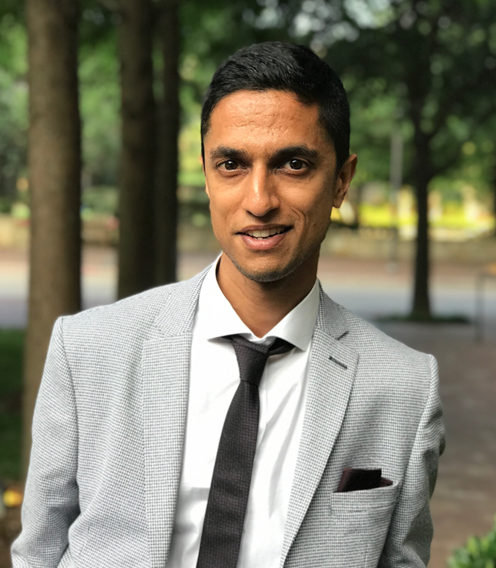 Akash Ghai
Chief Strategy Officer
he / him / his
Akash Ghai is a dynamic corporate social responsibility (CSR) executive with a global career spanning the intergovernmental, corporate and NGO sectors. A strategic collaborator, Akash helps leaders identify and create key opportunities that both enable social impact and align with their core business strategies.
Akash previously worked for CAA Social Impact, where he supported Fortune 500 brands in amplifying their cause and purpose-driven marketing efforts. Prior to his role at CAA, Akash founded Development3, an international firm focused on shaping mid-market companies to integrate CSR, ESG and sustainability.
Before Development3, Akash worked at the Commonwealth in London, as the Head of Office, Corporate Services. His role focused primarily on refining core business objectives, establishing solid intergovernmental partnerships and leading special projects. Akash holds a BS in International Business from Brunel University in London and an MS in NGO Management from Cass Business School in London. WWWWWWWWWWWWWWWWWWWWWWWWWW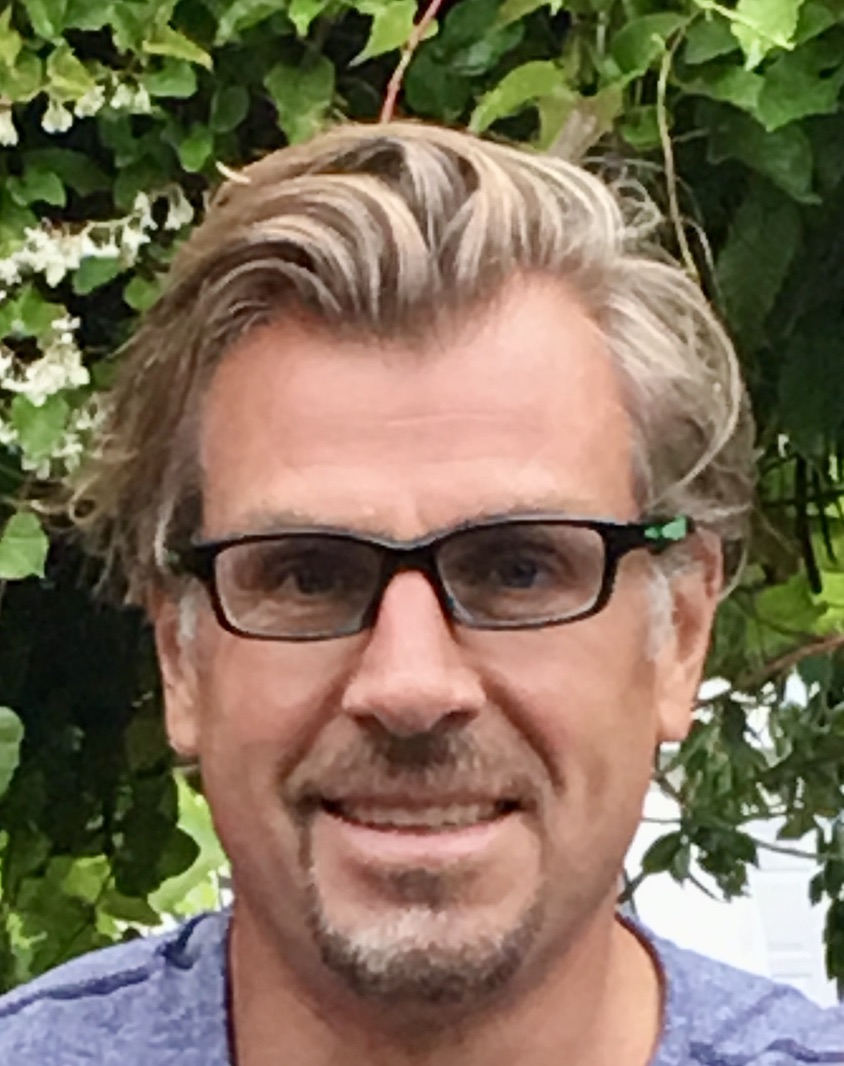 Carl-Henrik Bengtsson, MBA
Chief Project Manager
he / him / his
Carl-Henrik (Carl) is an experienced sustainable finance professional and thought leader. Throughout his career, he has focused on mobilizing capital and engagement that can enable whole-system transformations. Following a career in investment banking, he focuses exclusively on sustainable development across several sectors, including waste, renewable energy, and mobility.

Carl is currently working with several companies in the sustainable sector on strategy, commercialization and capital raising. He serves on several advisory boards, including impact-focused insurance company Bluestone Life.

Before relocating to New York City from London in 2015, Carl grew several companies and initiatives in the sustainable sector, including Sustainable Development Capital (SDCL) and Osmosis Capital. Carl also worked with the International Finance Corporation (the IFC) to formulate strategies for growing the IFC Catalyst Fund program and enable access to private capital.

Carl was a Senior Research Scholar at the Center for Sustainability, NYU Stern School of Business, where he defined and framed the Invest NYU SDG project that supports New York City in meeting its sustainable development goals and capital deployment. Carl holds an Executive MBA from NYU Stern School of Business and a B. Soc. Sci, with a major in economics from Lund University in Sweden. WWWWWWWWWWWWWWWWWWWWWWWWWww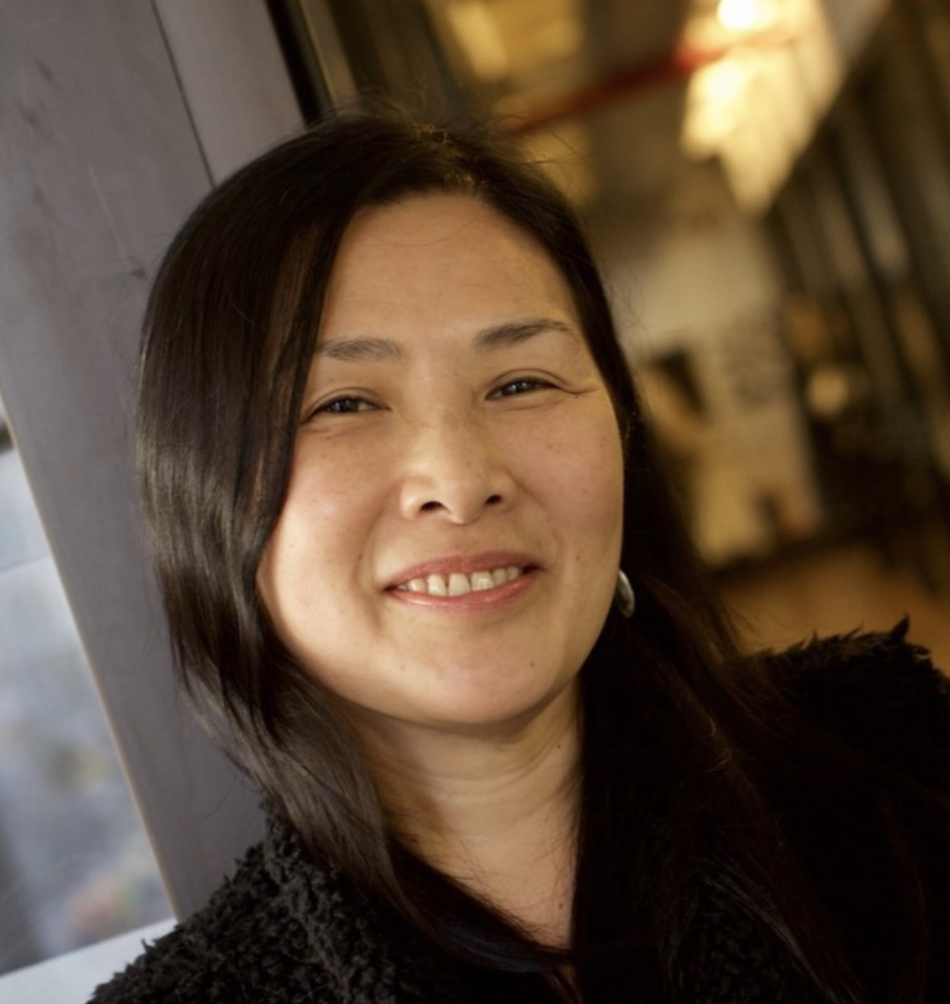 Eileen Wong
Head of Omnichannel Projects
she / her / hers
Eileen is a senior global omni-channel marketing and business development leader with a focus in strategy, partnerships and innovation. A unique hybrid whom can move easily between enterprise and entrepreneurial environments, she has served in senior leadership roles at global media agencies such as Interpublic Gp, WPP and WME|IMG to tech start-ups in digital health, social media SaaS, A.I. and music video streaming platform. Her passion lies at helping companies to build and grow, commercialize.
She has extensive global experience - EMEA, China and other APAC markets focusing on sports and entertainment marketing, media, social media, mar and ad tech, emerging tech and innovation. She is adept at new and organic growth across diverse industry verticals and has carved out successful partnerships with Salesforce, HP-Microsoft, J&J, Pfizer, GE, Live Nation, Olympics, CVS, Hasbro, P&G, Nestle, Universal, Visa.
Eileen has recently been focusing on growth strategy and innovation consulting with health-tech, media and A.I. start-ups in addition to Fortune 500. Since 2019, she has been serving as innovation consultant for a leading global auto manufacturer working on pressing global topics such as the future of aging 2040-50 across the U.S., China and Japan and the impact of climate change across aging, healthcare, mobility and consumer innovation.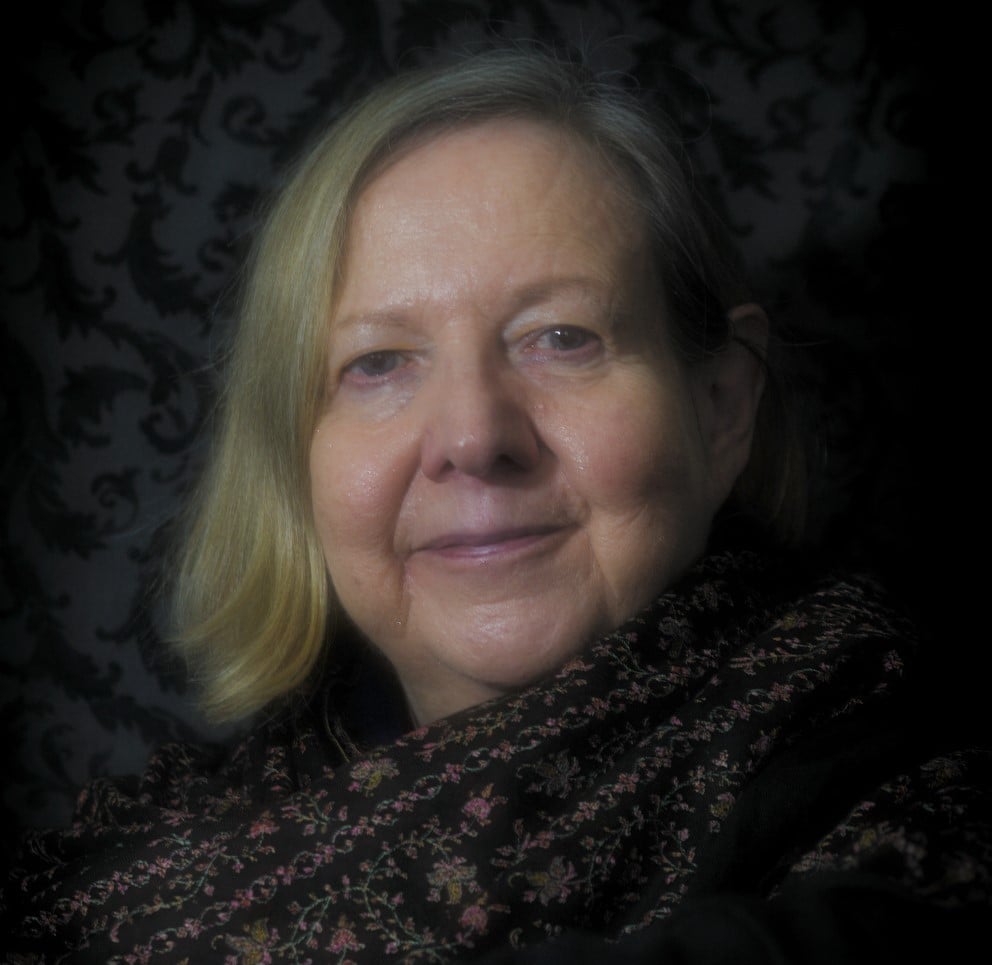 Barbara Erskine
Special Projects
she / her / hers
Barbara Erskine is a media relations professional with a keen interest in diplomacy and international relations. Her career has led her from New York to Paris and the New York Times, where she worked with Flora Lewis on the Foreign Affairs Column. From there, she joined the World Economic Forum in Geneva and led their media relations, traveling the globe to meet journalists and get them involved in Forum events.
In Davos, she created a parallel program for the media. After ten years at the Forum, she moved first to Wired Magazine as a European Editor, and then to start her own company. She has worked with governments, the United Nations, and other organizations to build a media focus on initiatives ranging from vaccines and science to the oceans, sustainability, women's issues — notably at the Women's Forum for the Economy and Society (Paris and Deauville), geopolitics and finance — at Ambrosetti/The European House (Milan and Cernobbio), and, most recently, ESG and impact investing with the TBLI Group.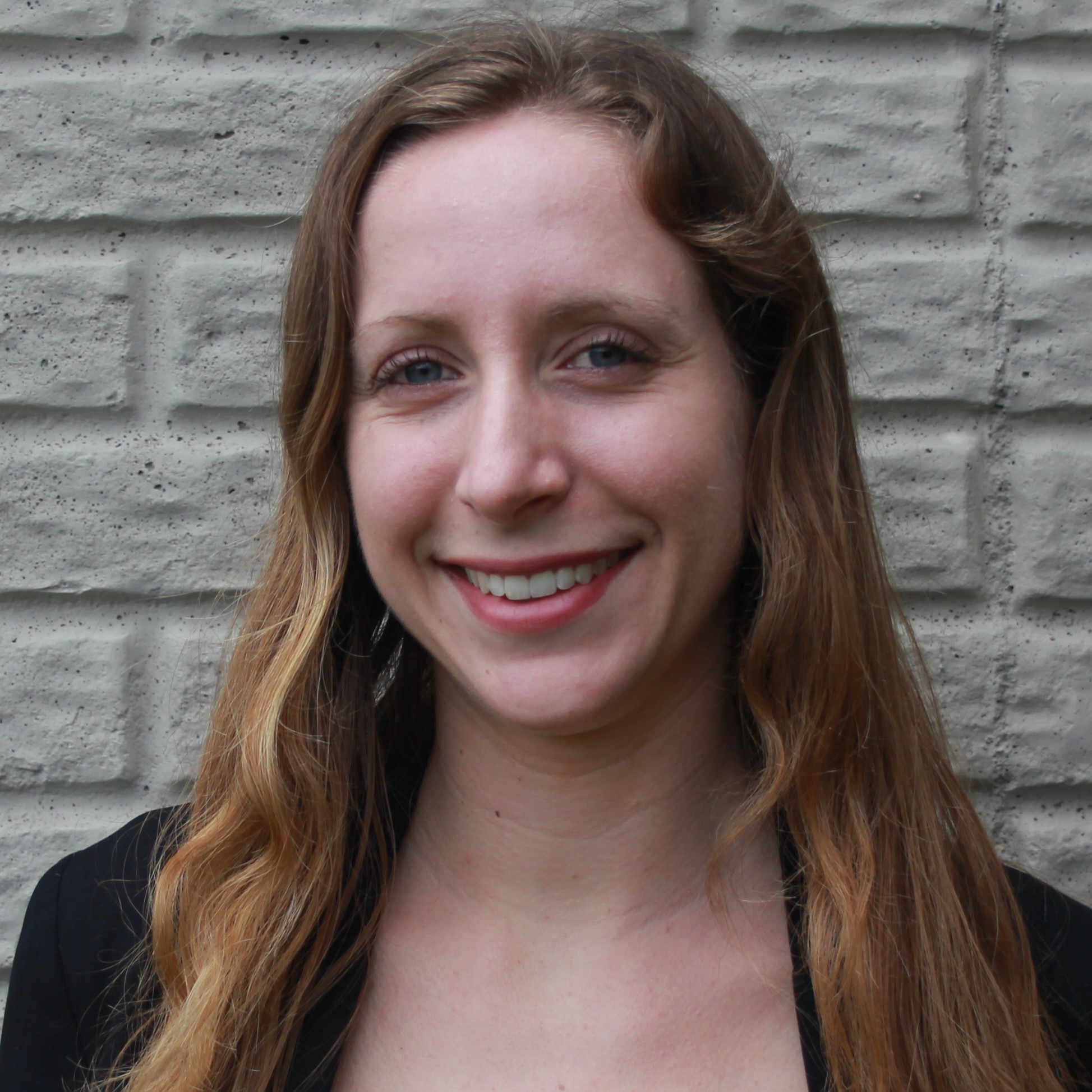 Teresa Russell
Impact Advisor
she / her / hers
Teresa is a sustainability & ESG communications expert who advises and creates content at the intersection of business and science to accelerate the transition to a sustainable society. She has collaborated with major brands in tech, healthcare, finance, fashion and other industries to promote and enhance their sustainability practices.
Teresa has earned an ESG certificate from Competent Boards. She holds a master's degree in Global Sustainability Science from Leuphana University of Lüneburg and Arizona State University and bachelor's degrees in Finance and Information Systems from the University of Maryland College Park.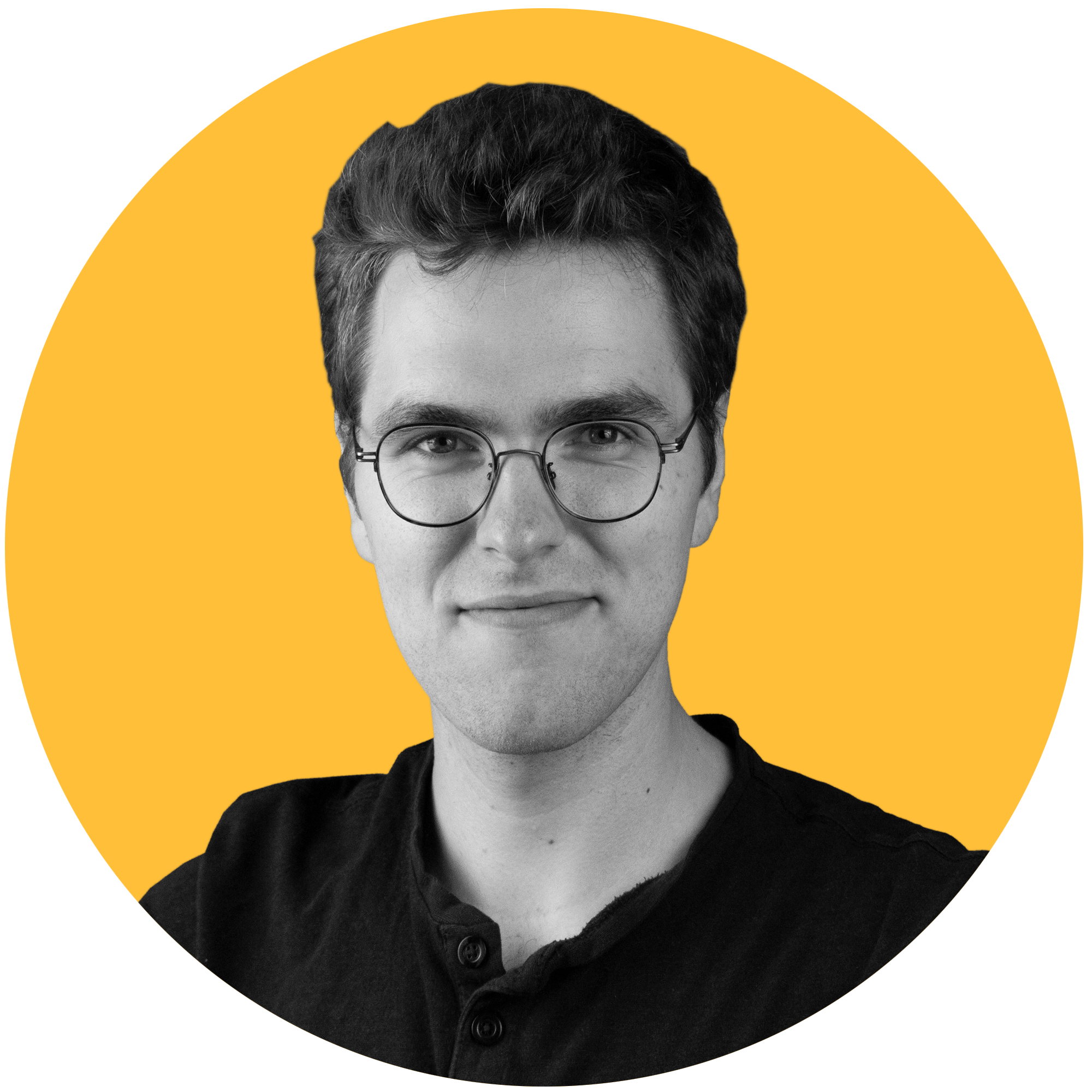 Felix Riesemann
Product Developer & Creative Consultant
he / him / his
Felix is the founder of SEVEN SHOTS Creative Solutions, an Austrian-based impact media agency specializing in sustainability communication and social impact media.
With years of experience in professional digital media creation and an academic background in environmental sciences and sustainability management, he helps impact-oriented businesses and organizations turn their messages into captivating experiences.
Felix has worked with social enterprises, impact-driven companies, and marketing agencies to provide them with sustainability communication strategy, establish their online presence, produce creative assets, and develop training resources, systems and workflows for them.
"Through my academic and professional career, and through personal experience, sustainability and the climate crisis are topics I am passionate about. And that's why a big focus of my business is working with organizations and companies who feel the same way."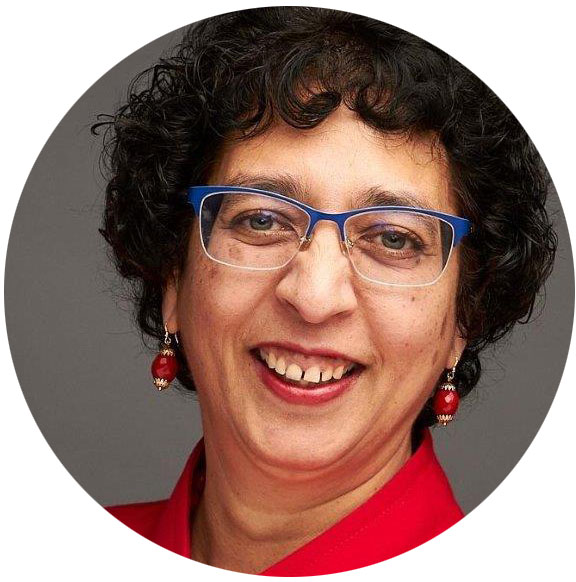 Sheila Narayanan
+Media Advisor
she / her / hers
As the Head of Global Social Impact Programs for Cognizant globally, and in her prior experience leading Volunteerism and Community Development for Cognizant and its U.S. Foundation, Sheila Narayanan has focused her efforts on inclusion in tech and using technology for social impact. She is also an evangelist for STEM education for underserved communities, working tirelessly to bridge the digital divide.
Previously Sheila spent 25 years as a business executive. Sheila was an early evangelist for the role of data in decision-making and spent over 15 years leading data-driven transformation. She was the founding Head of Product for the Information Business at MasterCard, leading the monetization of the company's transaction and location data, and she has led acquisitions and integration of startups.
She graduated as a mechanical engineer with a class of 40 boys and three girls and started her career designing jet engines at Rolls Royce and GE. Twenty years later, realizing that the numbers of women in engineering were still appallingly low, Sheila pivoted, bringing her business skills to become an advocate for STEM education for underserved groups. She was the Chief Digital Experience Executive at Girl Scouts of the USA, leading the digital transformation of the Girl Scout program.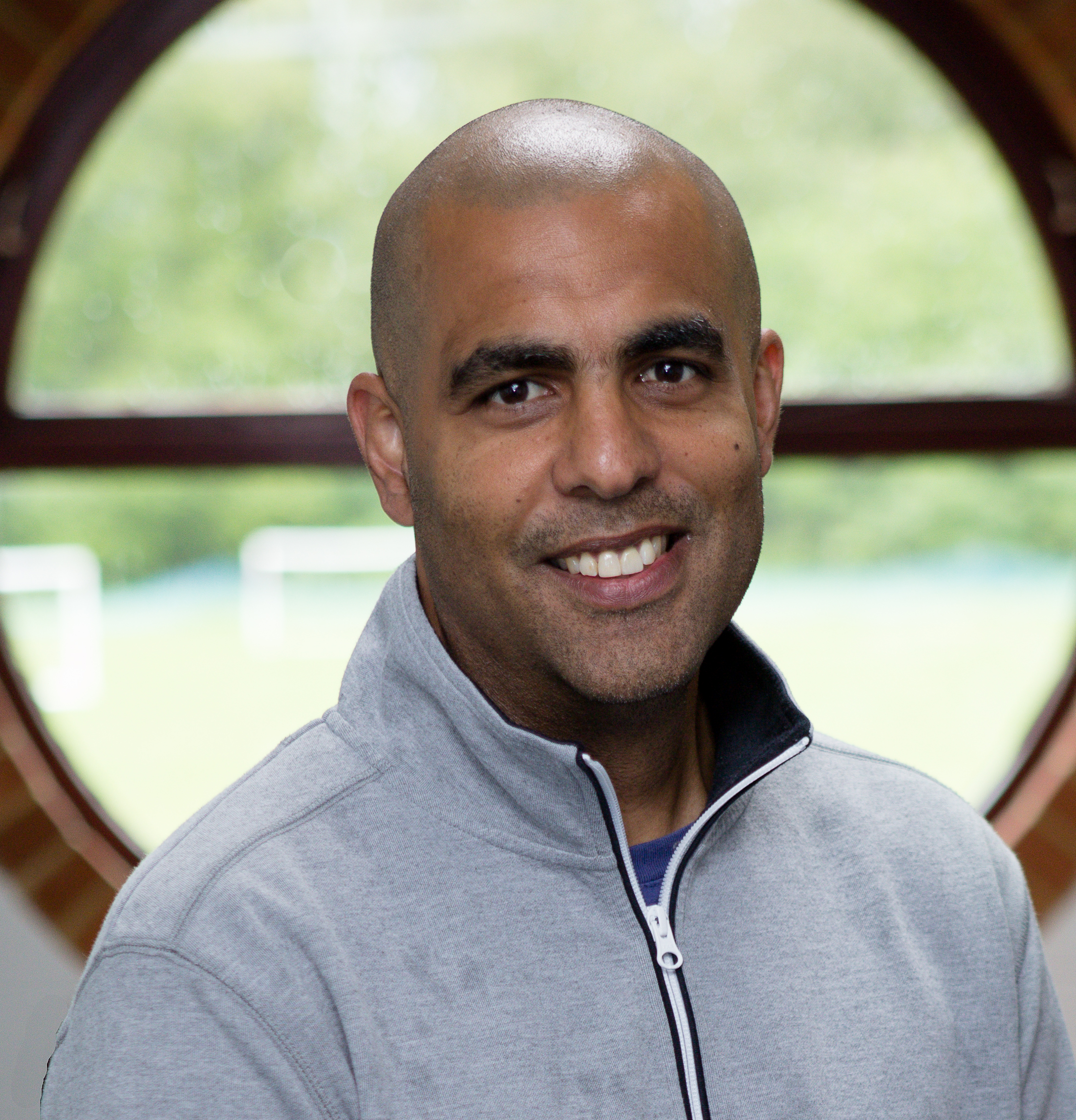 Abeed Janmohamed
+Media Advisor
he / him / his
Abeed advises clients on commercial and growth strategy as well as M&A and Corporate Development. He spent most of his career in startups, turnarounds and high-growth businesses across the Tech landscape, developing an in-depth understanding of the key growth drivers for businesses as well as a keen eye for the key technology trends and stand-out businesses in the ecosystem.
Having started his career at Cricinfo where he successfully built the commercial team before the sale to ESPN in 2007, he moved on to RadiumOne to become the first commercial hire outside the US and was pivotal in establishing the commercial operation in the UK and Europe across agencies and brands, driving strategic relationships across the publisher and partner landscape. Following his successful stint at RadiumOne, Abeed was headhunted to join retail tech start-up Eagle Eye Solutions as Chief Revenue Officer. He was responsible for sales, account management and partner strategy. He delivered 150% year-over-year revenue growth and increased their partner base significantly with the Point of Sale and Payment platforms.
Over the course of the last six years, he has built and run Volando – an early-stage start-up growth consultancy, fundraising strategy, Commercial Strategy and Sales Support, working with businesses in Madtech, IoT, Blockchain, Fintech as well as advising funds on their investments from a commercial perspective. Abeed has developed a network of relationships across the venture capital and investment landscape which provides him with a unique insight into emerging technology businesses and trends.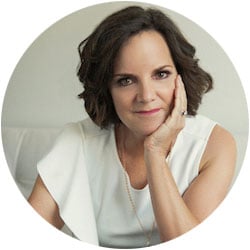 Kate Byrne
+Media Advisor
she / her / hers
Kate grows things; people, businesses, movements. Her career combines her love of media, the power of technology and the impact of heart to help people and businesses be forces for good.
The Stanford grad is a trusted voice and cross-sector translator, a gifted rainmaker and team builder. Byrne has a successful track record as a well-respected executive leader at blue chip brands such as SOCAP Global, Businessweek, Inc., Fast Company, Tides, and the George Lucas Education Foundation. While CEO of Katapult X, she leveled her skills to the global scene by building the new impact ecosystem's global community platform.
She is the Co-Founder of the Stewardship Circle for the Next Economy leading efforts to make the impact ecosystem more efficient, equitable and broad-reaching. An advocate for women and girls, Byrne is the Editor for Media Village's WomenAdvancing.org, former President of the UN Women SF Board, Commissioner for the Marin Women's Commission and co-Chair for the Marin Teen Girls Conference.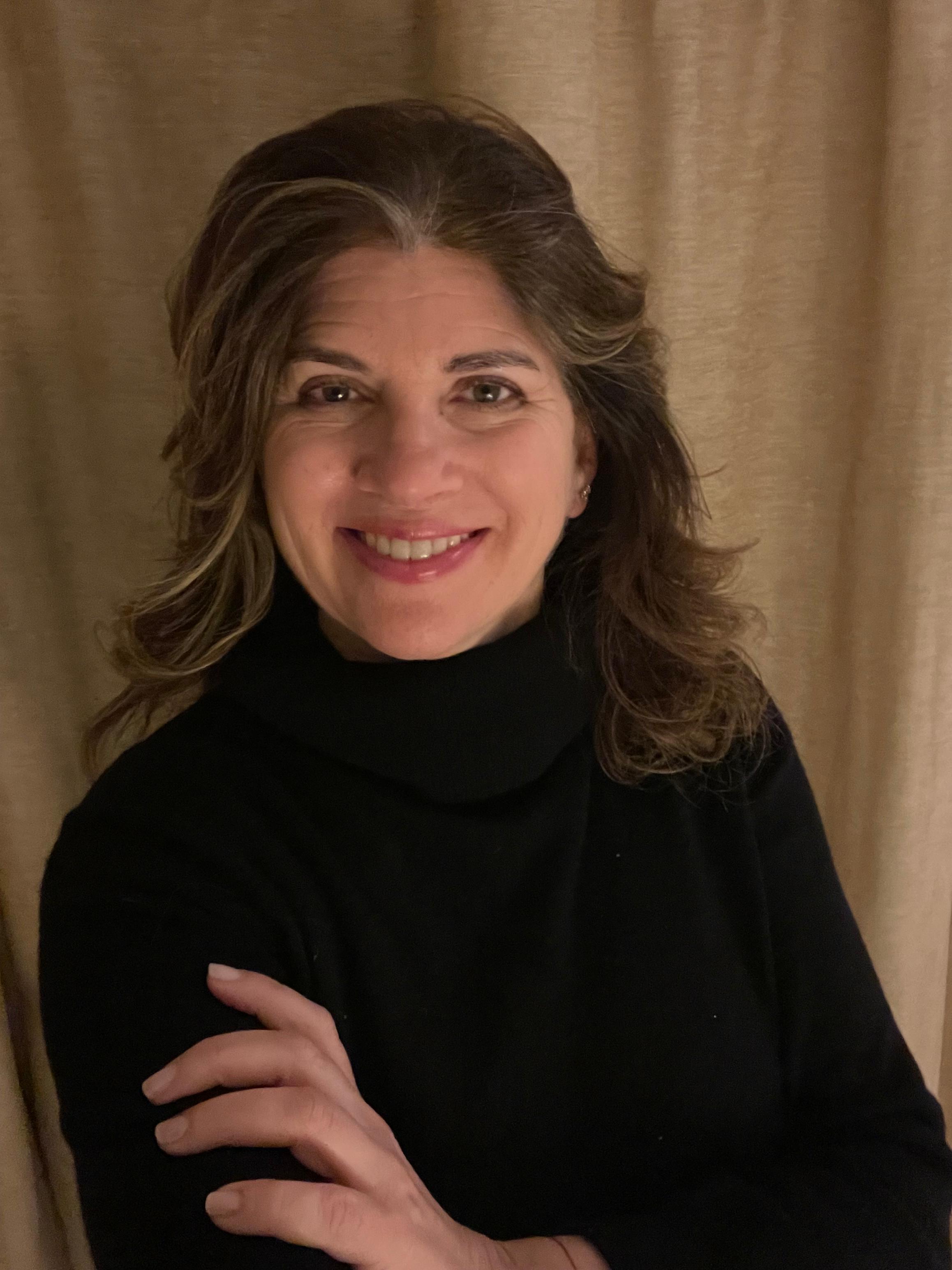 Joanna Elliott
+Media Advisor
she / her / hers
For over 25 years, Joanna has partnered with socially-responsible corporate leaders, high net-worth individuals, organizations, and non-profit boards and executives to design and execute initiatives addressing critical social issues while expanding brand awareness and profitability. As a result, Ms. Elliott is an in-demand expert who creates innovative initiatives that strengthen clients' bottom lines, making sure they do well while doing good.

Her expertise helps clients recognize areas of need and connects them with socially-relevant sponsorship options and alliances to enhance brand awareness that creates win-win opportunities for both parties. Select clients include The Broad Stage, City National Bank, Communities in Schools, Didi Hirsch Mental Health Services, Do School, Friends of the Earth, Habitat for Humanity of Greater Los Angeles, Lynda and Jennifer Lopez Family Foundation, Linkin' Park/Music for Relief, National Audubon Society and the RAND Corporation. WWWWWWWWWWWWWWWWWWWWWWWWWW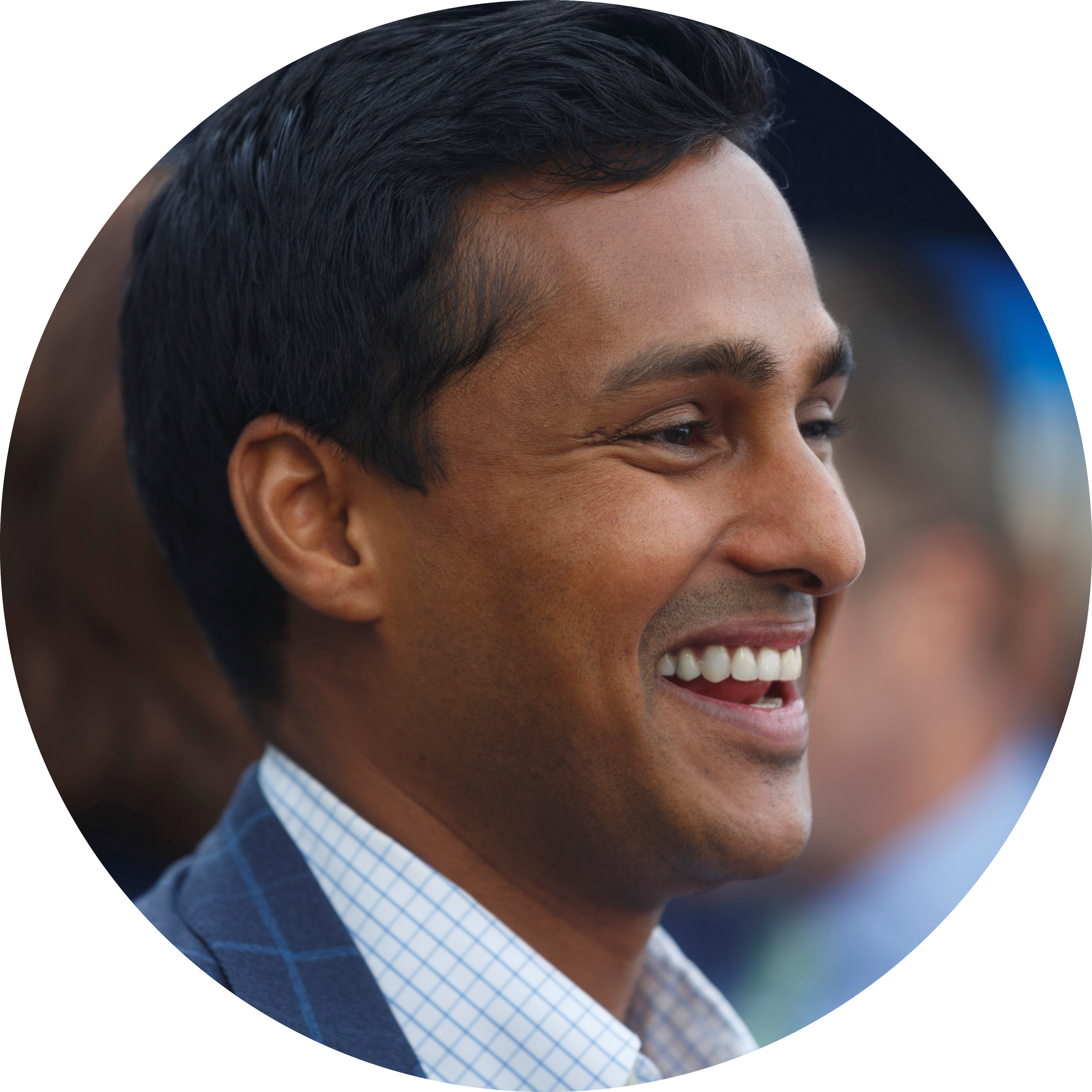 Vikram Agrawal
+Media Advisor
he / him / his
Vikram Agrawal is a mission-driven, operationally-focused investment and management professional who believes that everyone deserves an opportunity to be successful, however they define success.
Vikram is currently collaborating with Texan businessman and environmentalist Trammell S. Crow with a dual mandate focused on leading investments and catalyzing impact in mission-critical infrastructure, environmental sustainability, and resilience. He is a Managing Director in Trammell S. Crow's personal family office and is working with Mr. Crow on several initiatives. Vikram is the CEO and Co-Founder of American Resilience Partners (a Texas-based, entrepreneurial private investment firm). In addition, he separately helps support the international environmental non-profit EarthX as the Director of EarthxCapital (EarthX's team that has a mission to help raise awareness, educate, convene, and catalyze impact related to sustainability investment and business innovation).
Vikram has more than 15 years of investment and management experience across several industry sectors in the United States and the emerging markets (Latin America & the Caribbean and Europe, Middle East, & Africa) through his prior roles with Citigroup (a global investment bank), International Finance Corporation (private sector arm of the World Bank Group focused on sustainable development), Patriarch Partners (a multi-billion dollar turnaround-focused private investment firm dedicated to saving American jobs by saving iconic American companies), and Prophet Equity (a middle-market private equity firm that makes control investments in strategically viable & underperforming companies).
Vikram has worked with businesses in various life cycles, including those in concept, start-ups, growing businesses, and businesses in need of a strategic or operational turnaround. He is focused on helping American companies develop a Strategic Value Proposition through strategic and operational initiatives. He has experience developing investment theses, sourcing and structuring equity and debt investments, conducting strategic and financial analyses, and partnering with senior company management to develop and implement strategic, operational, and other transformational initiatives that drive growth, improve overall profitability, and increase value for all stakeholders.
Vikram received his MBA from Yale School of Management, where he was a recipient of the Award for Excellence in Ethics and Leadership. He received his Bachelor of Science from Georgetown University's School of Foreign Service, where he studied International Political Economy, and is currently a member of the Board of Governors for the Georgetown University Alumni Association.
In his free time, Vikram likes to mentor students and young professionals, advise entrepreneurs and start-ups, travel, grill, and play & watch sports.