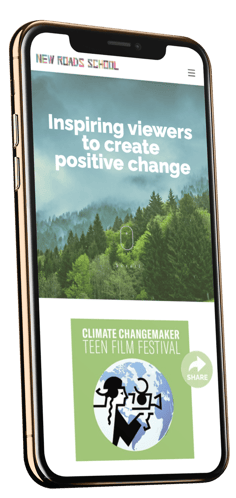 The

+Impact Hub

TM
A Revolutionary Tech-Enabled
Impact MarComm Solution.
The +Impact HubTM platform engages audiences by connecting them with actionable social and environmental solutions at the moment of inspiration. The +Impact HubTM analytics can be incorporated into ESG reporting, marketing, fundraising, and other business applications.
Our offering goes beyond the technical solution — we assist you in your impact journey from start to finish. Learn how you can work with us to move from inspiration to measurable impact.
Your

+Impact Hub

Journey
Our process of creating your very own +Impact Hub is designed to make your impact journey as seamless as possible.
Step 1: Onboarding
Our +Impact Application makes it easy to get started. After signing up, you will receive a login to our user-friendly +Impact client platform. There, you will be prompted to fill out our intake form so we can get to know you better.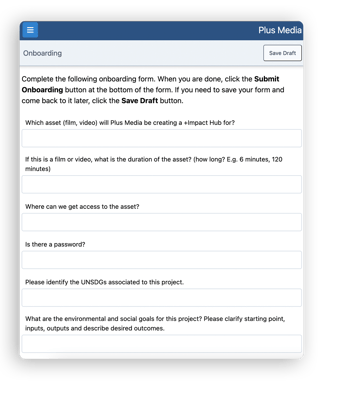 Step 2: Strategy Development
After onboarding is complete, we will set up a meeting to hammer out your impact strategy. Our advisory team has over 50 years of combined experience in impact, data, and entertainment. Together, we will determine the impact goals and metrics that best align with your business strategy to get the most out of your +Impact HubTM.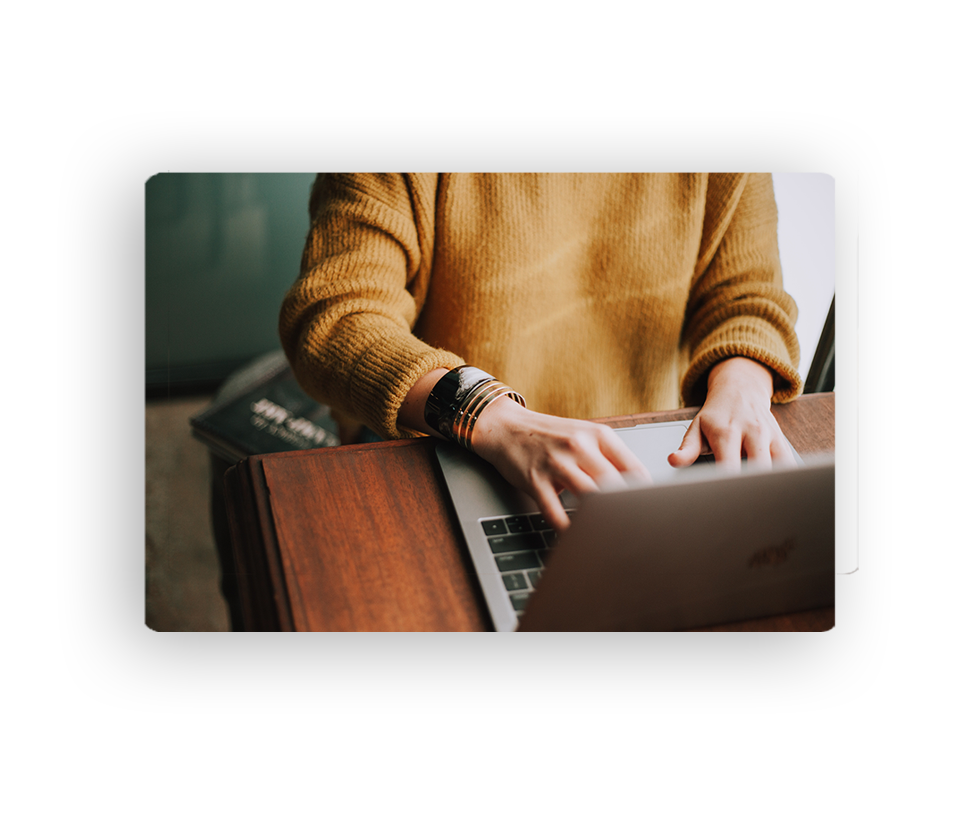 Step 3: Solution Selection
+Media prides itself on our collection of vetted social and environmental solutions, also known as our engagement opportunity library. We handpick the solutions from our library that best align with your strategy to provide you with curated and validated content for your +Impact HubTM.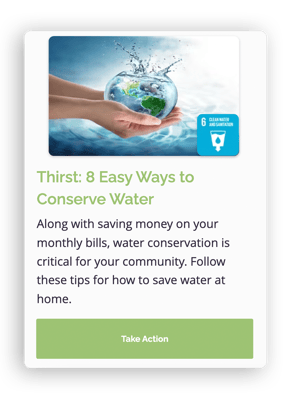 Step 4:+Impact HubTM Design & Implementation
This is where the real fun starts. We will design your personalized +Impact HubTM based on your selected engagement opportunities and goals. Once the Hub is launched, it's time to share it with the world. You will receive a link and QR code to easily embed the Hub into your media, platform, brand, or event. People can then click the link or scan the code to seamlessly engage with your +Impact HubTM.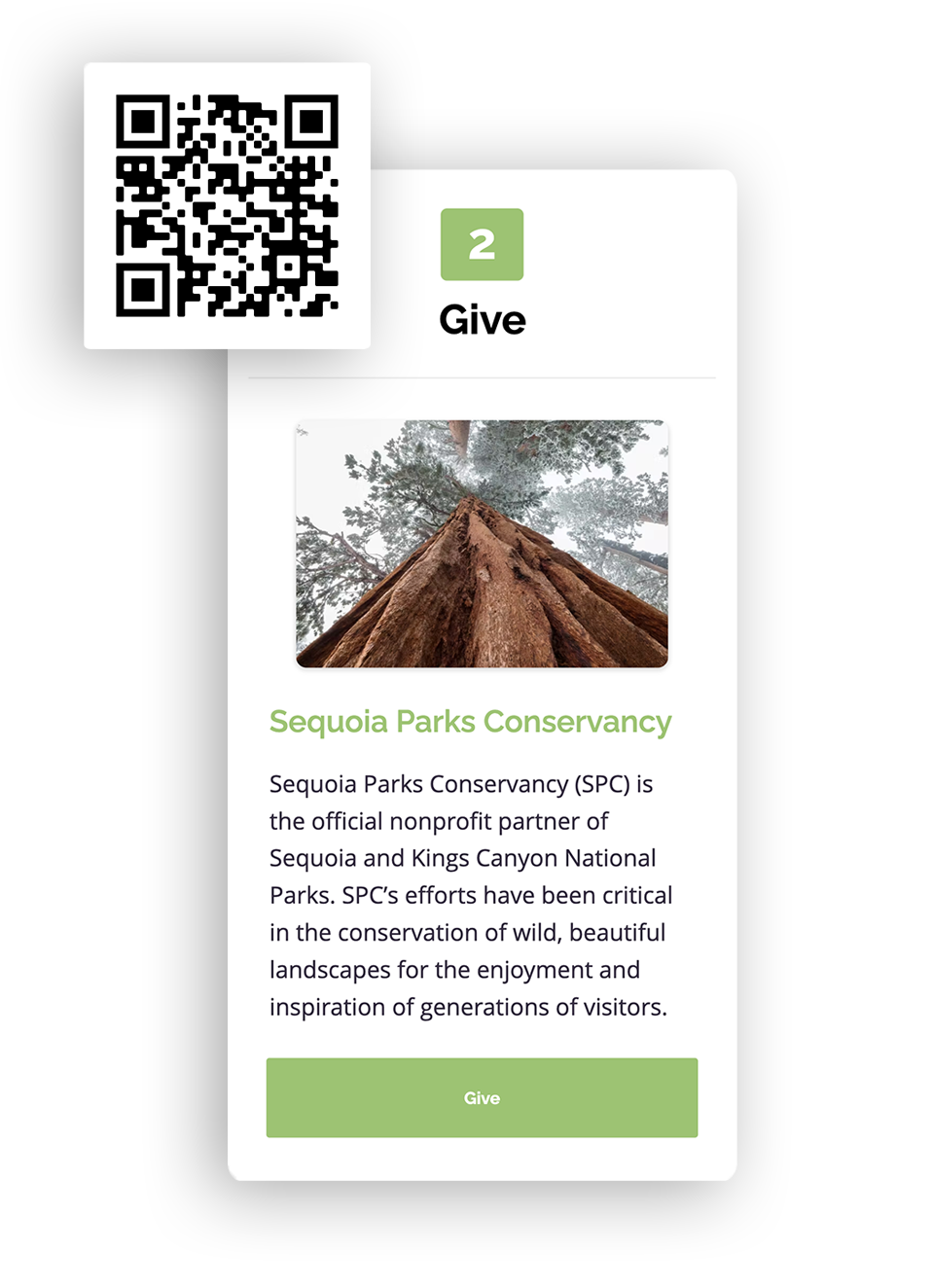 Step 5: Analyzing Your Results
We provide reports on how users interact with your +Impact HubTM. +Media does not capture personal data. Get unique insights into audience behavior to further inform your strategy & decision-making. We will help you refine your +Impact Hub and strategy according to the data and as your goals change over time.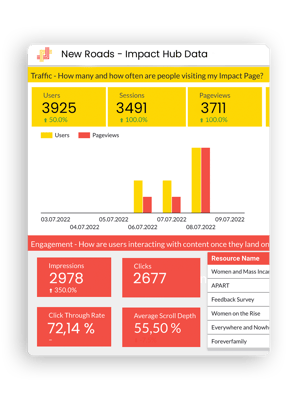 Click the Button Below to Begin

Your +Impact Hub Journey

Today!