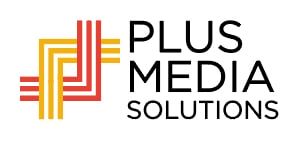 From Inspiration to Impact in 3 Easy Steps
We provide our impact services in three progressive stages — advisory, activation and analytics — to focus, strengthen, and measure your impact. Our standard package includes all three stages, with customizations available for each to fully meet your organization's particular needs.
During our initial strategy session, we identify your impact strategy, goals and desired outcomes. We help you select the activation tool (+Impact Hub™ and/or +Bot™), deployment strategy and analytics that will best support your campaign objectives.
+Media then selects contextualized solutions and messaging to enhance audience engagement with your +Impact Hub™/+Bot™. Solutions are curated according to the United Nations Sustainable Devleopment Goals (UN SDGs), social/environmental topics being addressed and goals of the campaign.
The +Impact Hub™, a SaaS platform with your campaign branding, solutions and messaging, works well for purpose-driven brands, content, and events who want to provide their customers or audiences with clear, measurable calls to action.
The Bot™ takes direct customer and audience engagement one step further, allowing users to dive deeper into your purpose story and resources. If you opt for the +Bot™, our team develops a customized chatbot that helps you further engage with customers, such as distilling your ESG report and sharing relevant sustainability resources.
+Impact Hub™ Add-Ons
In addition to our standard solution curation, we offer third-party add-ons to further drive user engagement with the +Impact Hub™.
Express Yourself
Give your customers or attendees an opportunity to write or record (audio or audio/visual) their response to a prompt and view others' submissions. We aggregate these personal stories for you to use in future campaigns, with donors/investors and on social media.
Resource Finder Tool
Looking to share geographically relevant resources? We offer a customizable widget that allows users to enter their location and see resources that are available in their community. You can connect the widget to an existing dataset or have us create one for you.
Real-Time Audience Questions
Let your attendees ask presenters questions from their seat in real time.
Stakeholder Survey
Are you looking for specific information from your customers or attendees? Not all surveys are created equal. We embed a stakeholder survey that is aligned with your needs and collect the data for your use.
SMS Marketing Tool
Allow customers or viewers to opt-in to text message updates from your organization for long-term user retention and engagement with your campaign.
+Media creates a tailored +Impact Hub™ and/or +Bot™ with your campaign solutions, messaging, and branding.
We will help you execute on the deployment strategy to optimize your campaign's effectiveness by embedding your tailored +Impact Hub™/+Bot™ into your event materials, content, product packaging, social media channels and more.
Distribution Add-Ons
Custom Domain
Choose the domain of your +Impact Hub™ to further align the + Hub with your brand.
Digital Ad Campaigns
Amplify your messaging and reach a wider audience with targeted online ads. Your +Impact Hub™ is easily accessed via your promoted social media post or display ad.
AI Targeted Distribution
Create a buzz around your new film, event, or product with +Media's global digital channel distribution. We place your +Impact Hub™ into premier online news channels using contextual algorithm-based purpose targeting.
+Media connects your +Impact Hub™ to our analytics tools to track and measure +Impact Hub™ user behavior.
We collect and summarize data on customer/audience actions for each solution as well as other key data points in our +Impact Data Dashboard, providing you with real-time insights into your campaign's impact and effectiveness.
Customized Analytics
Customized Integrations & Reporting
We offer API and third-party data integrations upon request. +Media provides tailored visualizations and reporting in your +Impact Data Dashboard to reflect the results of any custom data integrations.
Click the Button Below to Contact Us for Pricing: