Plus Media Solutions for Impact-Forward Brands
Ignite Your Brand's Impact Through Measurable Engagement
Surmounting Challenges for Sustainable Brands
Your brand stands for more than just profit — it embodies values like environmental sustainability and ethical sourcing, which resonates deeply with your consumers.
Your mission is not just a statement — it's the beacon guiding your brand's identity, setting you apart from the competition.
Yet, brands often stumble when communicating their purpose story to their customers effectively, losing a significant opportunity to boost sales.
Elevating Sustainable Brands with +Media
As the demand for sustainable brands skyrockets, it's crucial to articulate your sustainability story convincingly and positively.
Sustainable brands need to create their identity through authentic, fact-based communication that wins consumer trust and responds to the urgent call to action triggered by environmental and societal challenges.
+Media Supercharges Sustainable Brands by:

Crafting a one-of-a-kind marketing journey that echoes your brand values, enhancing your products' appeal and strengthening brand loyalty.

Influencing consumer purchasing decisions through educational insights into your brand's sustainability efforts.

Transforming your product into an impact catalyst, by narrating your purpose story at the point of sale, and guiding consumer intent towards action.
Amplifying Impact with +Media
We deliver 10x the industry-standard for engagement, targeting consumers with curated, contextual, and actionable solutions at the peak of their interest.
Effectively communicating your brand's sustainability narrative and quantifying consumer engagement with robust behavioral analytics, our impact data empowers your marketing strategy and strengthens your ESG reporting.
Engage Your Customers in a Novel Way
Our +Impact Hub™ and +Bot™ are engineered with purpose-driven brands like yours in mind. The +Impact Hub™ acts as a centralized platform focusing consumers on your mission and objectives. Our +Bot™ enhances this engagement, allowing consumers to delve into your sustainability practices via an intuitive AI-powered chatbot.
This integrated offering combines subject matter expertise, technology, and data capture (advisory, activation, and analytics), providing a comprehensive toolkit for impact campaign activation and measurement.
With over 50 years of experience in ESG, sustainability, impact, and philanthropy, +Media offers the following: Impact Audit
Impact goals, KPIs, and targets determination

Campaign messaging evaluation

Specific, contextual solution curation

Sustainable Development Goals (SDGs) alignment

Specific, contextual highlights for brand product/service target demographics
Data Measurement & Evaluation Strategy
Activation tool selection and deployment strategy

Data collection methodology to capture relevant metrics identified in the impact audit

Data-driven campaign review & recommendations

Additional data analysis services available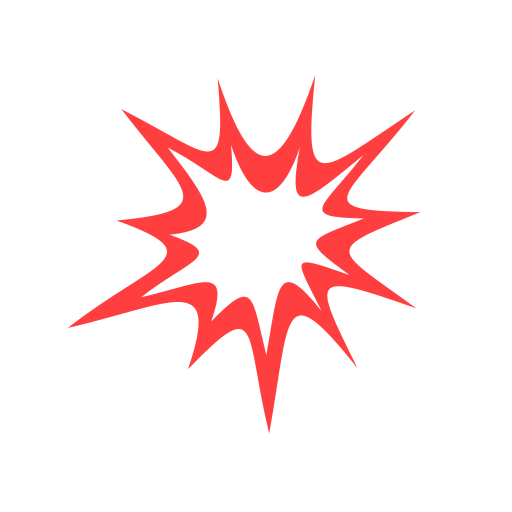 Step 1
We'll select the contextualized solutions and messaging to enhance audience engagement with your +Impact Hub™/+Bot™. Solutions are framed according to the United Nations Sustainable Development Goals (UN SDGs), your social/environmental topics, and your campaign goals.
Step 2
We'll create a tailored +Impact Hub™ and/or +Bot™ that aligns your branding and campaign messaging with the curated and vetted solutions.
Step 3
We execute on your deployment strategy to optimize your campaign's effectiveness, ranging from utilizing our distribution partners to embedding the +Hub™/+Bot™ into your event, content, collateral materials & packaging, social channels and more.

+Impact Hub™ Supplemental Features:
Custom Domains: Choose the domain of your +Impact Hub™ to further align the +Hub™ with your brand.
Express Yourself: Give your customers or attendees an opportunity to write or record (audio or audio/visual) their response to a prompt and view others' submissions. We aggregate these personal stories for you to use in future campaigns, with donors/investors and on social media.

Resource Finder Tool: Looking to share geographically relevant resources? We offer a customizable widget that allows users to enter their location and see resources available in their community. Connect the widget to an existing dataset or let us create one for you.
Real-Time Audience Q&A: Let your attendees ask presenters questions from their seat in real time.
Stakeholder Survey: Are you looking for specific information from your customers or attendees? Not all surveys are created equal. We embed a stakeholder survey that is aligned with your needs and collect data you can use.
SMS Marketing Tool: Allow customers or viewers to opt-in to text message updates from your organization for long-term user retention and engagement with your campaign.
+Hub™/+Bot™ Supplemental Distribution Options:
Digital Ad Campaigns: Amplify your messaging and reach a wider audience with targeted online ads. Your +Impact Hub™ is easily accessed via your promoted social media or display ad.
AI-Targeted Distribution: Create a buzz around your new film, event, or product with +Media's global digital channel distribution. We place your +Impact Hub™ into premier online news channels using contextual algorithm-based purpose targeting.

We collect anonymous behavioral data from your +Impact Hub™ and +Bot™ users.
We summarize and visualize your analytics in our +Impact Data Dashboard.
We help you leverage your impact data as a value-add for investors, sponsors, and other stakeholders, as well as to inform your future marketing strategy and bolster ESG reporting.
Don't Just Shop. Do. +Media
Don't hesitate to contact us if you have a purpose-driven, sustainable brand and want data-driven results. We'd love to collaborate and help you amplify and measure your campaign's impact.