Earth Day has been honored nationwide for over 50 years and around the globe through mobilization for environmental causes. While it is not a federally recognized holiday, many celebrate it through education, awareness, and action toward the environmental movement.
Replacing carbon-intensive fuels with renewable energy sources would significantly reduce global greenhouse gas emissions. A study by the US Department of Energy's National Renewable Energy Laboratory explored the feasibility of generating 80% of the country's electricity from renewable sources by the year 2050. They found that renewable energy could help reduce the electricity sector's emissions by approximately 81%.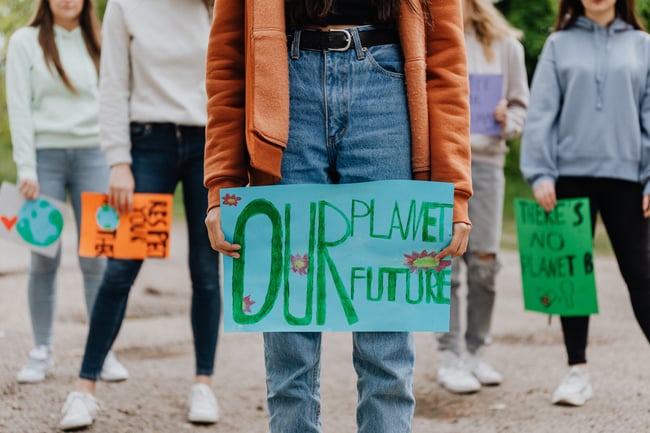 Photo credit: Karolina Grabowska
This Earth Day, we're encouraging you to come together and learn what you can do to get involved. The Empowered: Energy Heroes series recognizes the incredible people whose work is revolutionizing our energy system and giving us a fighting chance against climate change. Through the Empowered +Impact Hub, you can learn more about how to reduce your carbon footprint and fight climate change with renewable energy.
Join Us at the World's Largest Green Gathering
The EarthX Expo is the world's largest green gathering, held annually around Earth Day in Dallas, Texas. Earthx2023's Congress of Conferences will highlight a wide range of environmental & sustainability-related topics.
Through the art of storytelling entertainingly, EarthX Film aims to inform and inspire audiences to get outside, push boundaries, and protect the environment. +Media is honored to partner with EarthX Film at Earthx2023 to connect their inspired audiences to actionable solutions. Visit the EarthX Film +Impact Hub to find inspiring opportunities to act on the issues highlighted in their showcase films.
If you have a purpose-driven campaign or initiative and want data-driven results, please get in touch with us. We'd love to collaborate and help you amplify and measure your campaign's impact.