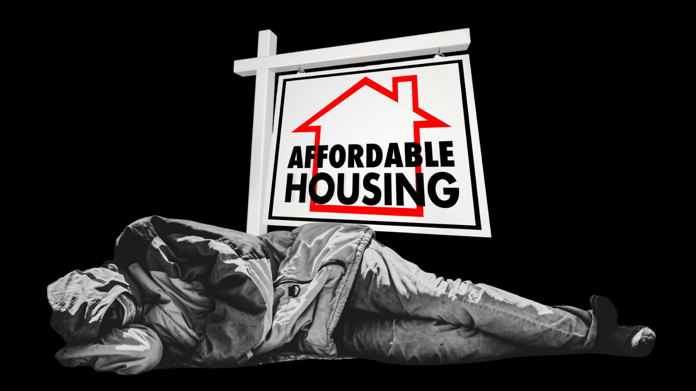 According to a Pew Research Center survey conducted in October 2021, 49% of Americans say the availability of affordable housing in their local community is a major problem, and echoes of the same story can be heard in cities worldwide. As per the Housing and Land Rights Network (HLRN), More than 1.8 billion people worldwide do not have adequate housing, an estimated 15 million people are forcibly evicted yearly, and 150 million more are homeless.
Creating A Blueprint for Affordable Housing Advocacy
+Media partnered with GRAiNEY PICTURES to create the UNZIPPED +Impact Hub to educate the public about this crisis and help viewers take action to enshrine housing as a human right.
UNZIPPED: An Autopsy of American Inequality offers a searing exposé of the growing affordable housing crisis in America. Through emotionally-charged vignettes, it examines one of the country's most income-divided zip codes, Venice, CA 90291.
The film made its global debut on the online streaming platform WaterBear on April 14th and was released on Amazon, Tubi, and Vimeo on June 1st. It will also be available on iTunes, Google Play, YouTube, and Vudu beginning June 23rd.
Alongside the film's release, the creators of UNZIPPED have launched an impact campaign, #RaiseTheRoof. Our UNZIPPED +Impact Hub is a one-stop shop for people to learn more about how to #RaiseTheRoof and get involved in the campaign. The +Hub presents a list of housing solutions that are working in various communities throughout the U.S. In addition, it showcases ways for people to get involved through volunteer work and even to buy some of the artwork created by the individuals featured in the film.
If you have a purpose-driven campaign or initiative and want data-driven results, please get in touch with us. We'd love to collaborate and help you amplify and measure your campaign's impact.