The New Roads School hosts an environmental film festival on Earth Day with submissions from creative teens around the globe. While the films are powerful, they previously lacked any calls to action (CTAs). New Roads enlisted +Media to help engage attendees beyond awareness-raising and determine the event's impact.
+Media advised New Roads in structuring the festival around the United Nations Sustainable Development Goals (SDGs). The +Impact HubTM was designed
parallel to the festival with customized solutions and CTAs for each SDG.


The +Impact HubTM QR code was embedded into the YouTube live stream of the virtual event, allowing participants to easily access the resources throughout the exhibition.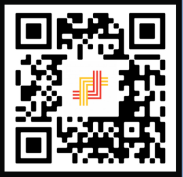 The New Roads +Impact HubTM was well-received with high engagement from their global audience. The 72% +Impact HubTM engagement rate and 17% solution CTR far surpass the standard industry engagement rates of 2%. The school and young activist now have a concrete way to connect their audience with climate solutions and measure the impact of their events.
You can download the full case study here.