As summer fades into fall, the new season brings a flurry of business events and an upsurge in marketing opportunities for many brands. This is a critical time of year to tell your story and find your audience using purpose-driven marketing.
When you position your brand with a cause or mission that resonates with your audience, you can build deeper connections and foster loyalty, all while improving your engagement. Purpose-driven marketing can help you stand out from the competition, connect with your audience on a more personal level, and allow you to make a bigger impact on the world as a whole.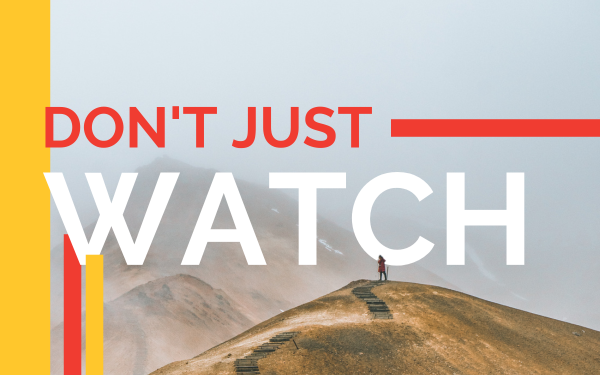 Purpose-driven marketing is the future.
As you work to implement the marketing strategies that will carry you through this busy season and propel you into the holidays, make sure you're focused on measuring your most critical goals and priorities. By aligning your marketing strategy with clear impact goals, and identifying and measuring the key metrics that indicate success, you'll be able to execute and adjust your marketing activities more effectively — and gather priceless data for subsequent campaigns.
In our August edition of the Don't Just Watch newsletter, we share more about purpose-driven marketing and how +Media can help you tell your impact story and measure key metrics along the way. In this edition, you'll find:
Click here to subscribe to our monthly newsletter! You can view this August Edition in its entirety here.
Remember, as you continue on your purpose-driven marketing journey, we're here to help — and cheer you on along the way.